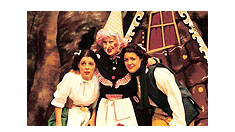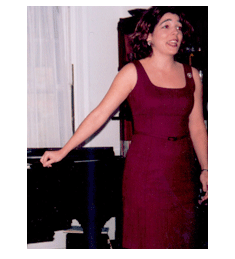 Acclaimed for her beautiful clarion tone, power and natural musicianship, Louise Fauteux is regarded as one of the most versatile sopranos performing today. That versatility has allowed her opportunities with some of todays most celebrated institutions and musicians including; including a solo role in Peer Gynt with the New York Philharmonic and actor John de Lancie, a theatrical version of the St. Matthew Passion at the Brooklyn Academy of Music directed by Jonathan Miller, a tour of Venice with DiCapo Opera and the Fairfield Chorale as soloist under conductor Johannes Somary, and opera arias with the Jenaer Philharmonic in Weimar, Germany. Ms. Fauteux has sung the roles of Pamina in The Magic Flute, Belinda from Dido and Aeneas, Gretel from Hansel and Gretel, Violetta from La Traviata, and Lucy from The Telephone, among others. She was a finalist in the MacAllister Awards national operatic competition, and has received awards and honors from the Bethlehem Bach Festival, Connecticut Opera and the Carmel Bach Festival.
As a chorister Ms. Fauteux has had the opportunity to perform alongside the Mark Morris Dance Company, to premiere Michael Torke's "Four Seasons" with the New York Philharmonic, and to tour France, Korea and Taiwan with the acclaimed Westminster Choir under Joseph Flummerfelt. She also participated in Marlboro Music Festivals with the Blanche Moyse Chorale.
An active performer in the Northeastern United States, Ms. Fauteux frequently appears with ensembles such as Concora, the New Haven Chorale, the Worcester Chorus, Con Brio, Farmington Valley Chorale, Connecticut Master Chorale, Connecticut Chamber Choir and Litchfield County Chorale Union. She makes her Carnegie Hall debut with The Messiah in December of 2022.
Louise Fauteux was asked by the Charles Ives society to record "Borrowed" Tunes for the catalogue of Ives' music found at www.charlesives.org. She has also recorded popular music for Dreamcatcher Studios and Bright Lights music, and has made appearances on Channel 3's "Better Connecticut" morning television show with Scot Haney.
Currently, Ms. Fauteux is the resident artist for the Cathedral of Saint Joseph, and served as adjunct voice faculty for the Hartt School of Music for several years. Ms. Fauteux completed a Master of Music in Vocal Pedagogy and Performance from Westminster Choir College, and earned a Bachelor of Music in Music Education from Keene State College.